An Access App is a database that you use in a standard web browser, which can be designed and modified in Access 2013. With an app like this you can share data within your organization using SharePoint 2013 and Office 365.
Step1. Open Access 2013 and click on Custom Web App as shown below: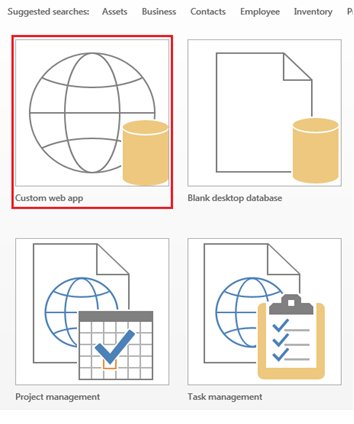 Step2. Enter a name and the location for your app. Click Create as shown below: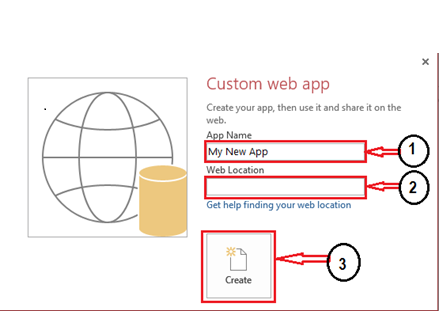 Step3. Add tables for your project, either predefined tables or just start with blank tables.
To add a blank table, click "Add a new blank table". To add predefined tables, see instructions below:
Step4. Now you can add data to your tables (company, employees, and orders, etc…)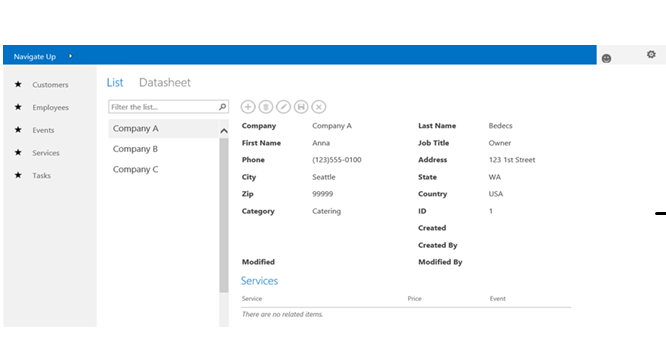 Clicking Save on the Quick Access Toolbar will upload the Access Web App to the SharePoint server or Office 365 site.