If you've split your database into a front end and back end, you will from time to time need to update the links between the two, especially if you are in a development mode, passing the db back and forth to the developer.  Here is a method to automate that.
Create a new blank database called FrontEnd.accdb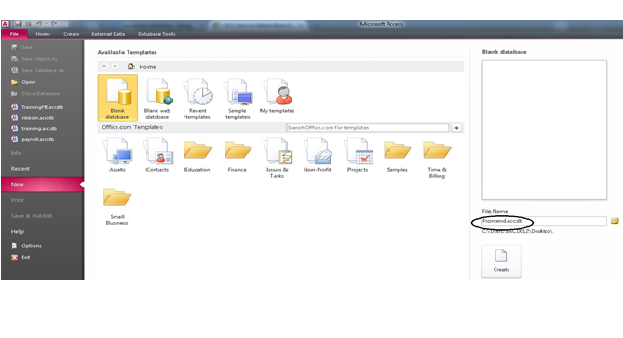 On the File menu, under Get External Data, click Access, then "Link Tables". Create a link to each of the tables in the back end database.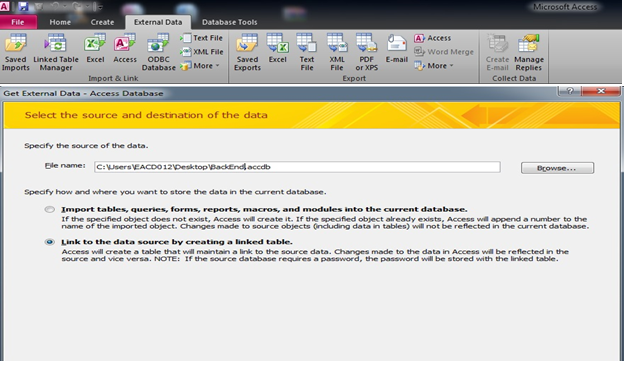 Browse to select the sample database backend.accdb, and then click Link. In the Link Tables dialog box, click Select All, and then click OK.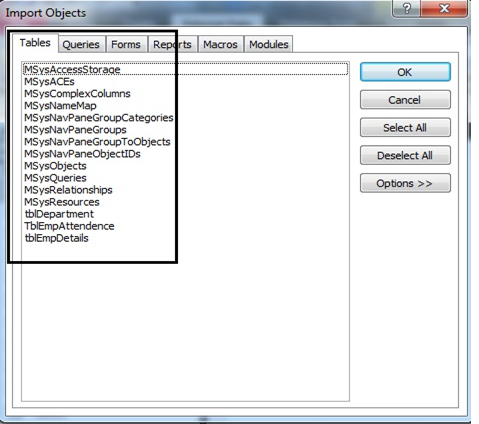 Create a new macro and name it "Autoexec":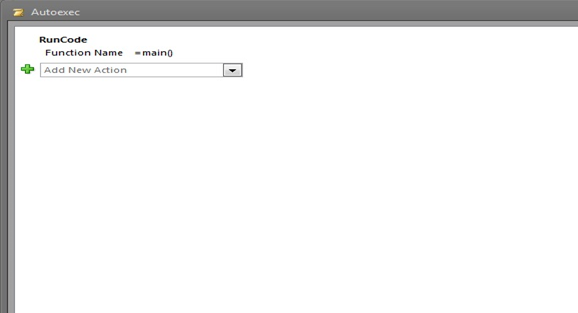 Create a module, name it "Util" and in it put the code below. This code will first search for the front end in the same location it's already mapped to, if it doesn't find it, it will search for it in the same folder where the back end exists, if it doesn't find it, it will prompt the user to browse to located it manually. 
Public Function Main()
Dim linking As Relinking
Set linking = New Relinking
       If linking.ReLink(True) = False Then
          Message = "Couldn't find the Backend DB. Please locate and link DB Manually."
          ShowMessage Message
       End If
SetPropertiesForAccess
    If StartFormName <> "" Then
        DoCmd.OpenForm StartFormName, acNormal
    End If
If Debugging = True Then
End If
End Function
Option Compare Database
Dim DB As Object
Const dbName As String = "backend.accdb" 
Private Sub Class_Initialize()
    Set DB = CurrentDb
End Sub
Public Function ReLink(Optional ShowMessage As Boolean = True) As Boolean  
    Dim bEnd_dbName As String
   On Error GoTo ReLink_Error
    bEnd_dbName = GetLinkName
        If PathExists(bEnd_dbName) Then  
        ReLink = True
    Else
        Dim mainPath As String
      mainPath = CurrentProject.path & "\" & dbName
        If PathExists(mainPath) Then   
            LinkTables mainPath
           If (ShowMessage) Then
                Util.ShowMessage "The tables are relinked to " & mainPath & "."
            End If
           ReLink = True
             Else
            DoCmd.OpenForm "frmBrowse_backEnd", acNormal, , , , acDialog
           If Context.YesNo_Value = 1 Then
                           LinkTables SelectedPath
                If (ShowMessage) Then
                    Util.ShowMessage "The tables are relinked to " & SelectedPath & "."
                End If
                ReLink = True
          Else
                ReLink = False
            End If
        End If
    End If
 On Error GoTo 0
   Exit Function
ReLink_Error:
  MsgBox "Error " & Err.Number & " (" & Err.description & ") in procedure ReLink of Class Module Relinking"
    ReLink = True
End Function
 Private Function PathExists(path As String) As Boolean
Dim fso As FileSystemObject
Set fso = New FileSystemObject
 PathExists = fso.FileExists(path)
 Set fso = Nothing
End Function 
Public Function GetLinkName() As String
    Dim tblDef As TableDef
    For Each tblDef In DB.TableDefs
        If tblDef.Connect <> "" Then
            GetLinkName = ExtractDBName(tblDef.Connect)
            Exit Function
        End If
    Next tblDef
End Function
 Public Function LinkTables(newDBName As String) As String
    Dim tblDef As TableDef
    For Each tblDef In DB.TableDefs
        If tblDef.Connect <> "" Then
            Dim newConnect As String
            newConnect = ExtractDBName(tblDef.Connect)
            tblDef.Connect = Replace(tblDef.Connect, newConnect, newDBName)
            tblDef.RefreshLink
        End If
    Next tblDef
End Function
 Public Function ExtractDBName(stringConnect As String) As String
    Dim varArray() As String
    Dim value
   varArray = Split(stringConnect, ";")
   For Each value In varArray
        If InStr(1, value, "Database=") > 0 Then
            ExtractDBName = Replace(value, "Database=", "")
        End If
    Next value
End Function 
Public Function IsLinked() As Boolean
    On Error Resume Next
    IsLinked = Len(GetLinkName) > 0
End Function