AccessDeveloper is a consulting and programming firm serving clients
with needs related to their critical MS Access business applications
Frequently Asked Questions
Here are some answers to help you hone in on the information you need. That's our style. We make doing business with us an easy and enjoyable experience.
Sample Projects
You're here because you're thinking about whether we can help you solve your problem. Take a look at some of these sample projects. This can give you a quick idea on how your project fits in with what we do on a daily basis.
Custom Databases
40 Hours
This database is used to manage an Insulation Contracting business. The client enters customers and business partners into the CRM portion of the database…
Convert 2003 db to 2013
12 Hours
A manufacturing company in Michigan needed help converting an Access database built in Access 2003. Sometimes these conversion projects are very simple…
Modify Report in Existing Db
4 Hours
A small contracting company in North Carolina sent over this pdf to our Request a Quote form…
Quickbooks Integration
40 Hours
A trucking company in Missouri contracted with us to integrate their Access database with Quickbooks. The client was using Quickbooks and doing a lot of painful duplicate data entry…
Expand Excel Functionality
60 Hours
A small plant grower company had a robust inventory management system built in Excel ten years ago that they had outgrown…
New Form to Existing Db
8 Hours
New Form to Existing Db — Access database for Automative supplier (husco xml)…
Move Access Online
8 Hours
A services company in the oil industry in Alberta, Canada was using an Access database that was working well for them…
Custom CRM Application
120 Hours
A Chicago based printing and publishing company had outgrown their Excel system of quoting jobs, job tracking, and invoicing…
Some of our Happy Clients
We're proud of our extensive client list. When we engage with a client, they become our partner. We pick up the phone on a Saturday morning watching a kid's soccer game because our client relationships are that important to us.
Companies you'll recognize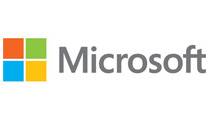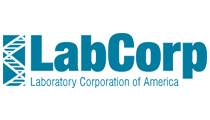 Companies you might not recognize but are just as important to us















What People Say About Us
We love pleasing our clients. Hear what they have to say about us
We have the team loaded up and they have been working all
day with no reported issues. They are singing your praises on
the speed improvements.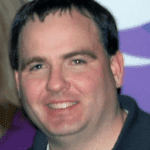 John Scheerer
Regional Facilities Manager, Military Housing
AccessDeveloper has a thorough and professional-level understanding of Access reports. We will definitely call upon them with any of our Access needs.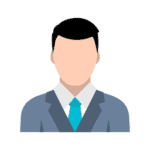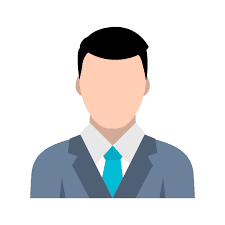 Albert
Business Owner, Plumbing Company
AccessDeveloper did a very good job and in a very timely
manner. I would use AccessDeveloper again and recommend
them.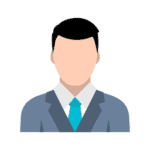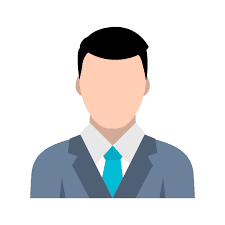 Ralph
Co-Owner of a Utility Construction Company
Mike is just fabulous! He knows his stuff and is very patient with explaining and teaching us how to use the features, and be able to modify on our own for future use.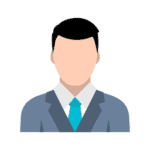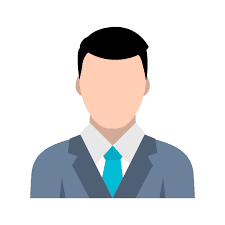 Lisa Gentilin
Star Performers
We are respectful towards our competition, but we have heard from our clients many reasons why they choose us.
Compared to local Excel or Access consultants: Consultants with this business model typically need a higher per client revenue to sustain their operation. The total cost using us could end up being 1/3 to 1/2 what a local consultant would charge. You should use them only if you have a very large budget, or you have strict corporate policy against outside vendors.
Compared to other Remote Excel or Access Consultants: We are sized just right. We are big enough that our consultant team can collaborate on tough problems and occasionally scale our operation to deliver large projects quickly. We don't do this on the side to augment a full time job or a large, primary client. We also are not too big such that your project gets ignored or gets shuffled to a junior employee or outsourced. If a salesperson or "project manager" is your primary contact, then you are not getting the focus you deserve.
Compared to Off-shore Resources: If you have a lot of time, and a very small budget, and are developing something that is not mission critical, and have had success in the past with off-shore resources, then this might be a good idea. But many clients have expressed frustration with their past experiences. They usually call us in to save the day after a long cycle of miscommunication, delays, and buggy product.
Compared to In-House Resources:Our consultants all worked for companies doing the same kind of work before becoming consultants. There is rarely enough consistent need for a dedicated resource with our skillset and efficiency to justify a full time position. We automate analytical and reporting processes and turn full time $100K positions into a $1,000/mo consulting contract for maintenance and updates.
Our specialty is in listening to the client, and transforming the client's business needs into a robust, cost effective application built in Excel and Access. Small companies are really comfortable with our approachable attitude and flexible, informal style, but large companies love us for our pragmatic solutions and quick turnaround.
We primarily serve clients in US and Canada, working remotely from our office in Utah. We have worked for a range of clients from small home based companies to large corporations. Companies, non-profits, individuals, and government and educational organizations.
We specialize in Excel and Access consulting and programming. We are a small company based in Utah. We have been in business formally since 2010.
Shawn-Yates
Principal Consultant Bio:
Shawn Yates
BA, Business Administration
Excel and Access specialist
15+ years experience
VBA programmer
Manufacturing, Construction, Finance industry background
Based in Salt Lake City, Utah
Get a Free Quote For Your Excel or Access Project
Call, email, or send the contact form and a Senior Programmer will be there for you.
435-625-0300
Free quote for your project
Consulting rate: $90/hr
Minimum charge: one hour or $90
Senior Experts based in the U.S.
Satisfaction Guaranteed
Same day response